Third Coast Security
Third Coast Security offers our services in following cities Appleton, Eau Claire, Green Bay, Janesville, Kenosha, Madison, Milwaukee, Oshkosh, Racine, Waukesha and other cities throughout Wisconsin.. You can contact us either through email michelle@thirdcoastpi.com or call us at (262)510-5193. We are your Wisconsin Security Firm!
Below is the list of the services offered by Third Coast Investigations:
Third Coast Security is your Wisconsin security company offering the most premier security services in the state of Wisconsin. Third Coast Security is lead by off-duty officers who have extensive knowledge and experience in the field.
Why do we believe that security is important?
unarmed/armed security provides a presence to an area that cant is provided by security cameras, signs, etc. Having a professional in the area has proven to help secure and protect buildings and grounds
Interested in pursuing our services?:
As mentioned above having a small team we make sure that we stay as up to date with Wisconsin code and training. Professionalism is our most sought after trait within our agency.
When assigning our security team to your case, we consider all of your requests so we can review the proper plan that would work well within your organization's culture. Our goal is for the client to benefit from the continuity of Third Coast Security.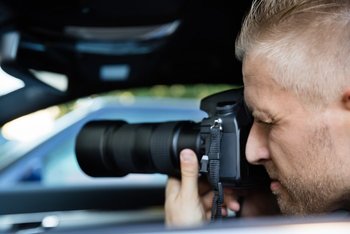 Appleton Private Investigator
Services continued...
Unarmed security services:
Third Coast Security offers premier unarmed security services in Wisconsin and beyond. Here at Third Coast Security, our program is run by an off-duty officer who has multiple years of experience in security, executive protection, and of course police work. Being a small force we are well trained, well managed, and operate with extreme professionalism. We understand that sometimes security cameras or signs do not deter crime. Therefore we offer unarmed security services to help deter any future crime that could occur.
Unarmed security helps deter activities like vandalism, shoplifting, trespassing, and loitering.
Armed security services:
Is your assignment high-risk? Hiring Third Coast Security will provide you with the reassurance you will be receiving nothing but high-quality armed-security.
Third Coast Security is your premier armed security agency in Wisconsin and beyond, offering both unarmed and armed, having a small well trained and informed team help us form each case to your standard
Why Third Coast Investigations?
What makes Third Coast Security the best in the industry? Our procudres for hiring exceed the industry typical selection. Third Coast Security leads in the private security field by our armed security selection procedures, testing, elaborate training, and a devoted management. Additionally we do thorough background investigations, reference checks, and more. At Third Coast Security we can affirm you that you will be receiving exceptional armed-guards and qualified individuals which are above the normal requirements established by local or state regulations. Our guards will check for damage, graffiti and any signs of burglary.
EXPERTS SUPPORT
If our Guards find anything that would need attention while at your facility, our guards will deal with the situation based on pre-agreed upon instructions and incident escalation protocols and via what the client wants upon a situation arise. We will then document the incident through a Third Coast Security Report which will be emailed to your contact representatives so that you are fully aware of all details in which occurred.
Low cost and effective


Only the best equipment is used with our services


Extensive resources


At your service
Rates of Appleton
City of the first telephone in Wisconsin
AUTHENTIC, HANDCRAFTED SERVICES ONLY PROVIDED BY THIRD COAST INVESTIGATIONS
Third Coast Investigations designs each case differently, we gear each case towards what our clients need. No case is settled until our clients our satisfied. We offer asset searches within the Brooklyn Park area and throughout all of Minnesota.