Page - Lake Country Security
Your Lake Country Private Investigator
Third Coast Security
Integrated into the area as much as possible, Third Coast Security is the number one security provider in Lake Country. Our experience and knowledge are unparalleled and we use our skills to preempt and react to threats toward property or people. Third Coast Security is the company Lake Country trusts with lives and livelihood.
Types of Security
We offer a range of security offerings, designed to protect both individuals and property. A one-time solution or a constant part of your security plan, Third Coast Security has experience safeguarding banks, homes, businesses, traveling individuals and items, as well as developments. Whatever you wish to protect, we can secure.
Below is the list of the services offered by Third Coast Investigations:
Secure Transportation:
We turn transportation routes from a security weak point to a security strong point thanks to our extensive knowledge of Lake Country. Knowing every back road, predicting traffic patterns, and being familiar with the local crime scene allows Third Coast Security to plot a safe route through Lake Country and provides teams the advantage in identifying and avoiding hazards.
Armed Security: For situations where a guard might not be enough, armed security provides multiple deterrents to perpetrators. Trained in weapon safety and marksmanship, our armed security teams quickly and smoothly halt crime.
Unarmed Security: Alert, engaged, and visible, unarmed security teams deter much of Lake Country's petty crime such as vandalism, loitering, and trespassing. They're the perfect solution for low-risk properties and serve as constant reminders the area is secured.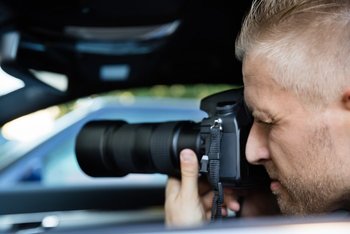 Lake Country Private Investigator
Services continued...
Patrol Services:
Constant vigilance discourages crime and allows one to identify threats. Our patrols monitor an area or business. Conducted either on foot or by car, unmarked or marked, they learn the area and are the first to know if something's wrong.
Executive Protection: Our executive teams don't just protect you from danger, they ensure you're never put in danger to begin with. Experts in not just identifying threats, but also the Lake Country area, our executive protection team spots threats before they're dangerous and takes action to protect you and/or your guest(s).
Security and Threat Response Plans: Building a company security and threat response plan from the ground up allows procedures to be rooted in company culture and seamless responses across threats and teams. We'll work with you to design a plan customized to the threats you face and the structure of your business.
The Third Coast Security Advantage
No other security company knows Lake Country as we do. Our knowledge of its roads and business means we're quick to identify, avoid, or respond to threats. We also have a strong connection to the local police force, with many of our team members completing police training courses. This partnership also allows us to coordinate with emergency services if the need arises.
Interested in Pursuing Our Services?
Ready to secure your property? Call us. Based on the security you need, we can recommend a solution or put together a custom package. From there, we'll hand-pick a team of experts to protect you, your home, or your property.
EXPERTS SUPPORT
Third Coast Security offers services in Appleton, Eau Claire, Green Bay, Janesville, Kenosha, Lake Country, Madison, Milwaukee, Oshkosh, Racine, Waukesha and through the state of Wisconsin!
Years of experience in different fields


Only the best equipment is used with our services


Extensive resources


Connected with a lead investigator
AUTHENTIC, HANDCRAFTED SERVICES ONLY PROVIDED BY THIRD COAST INVESTIGATIONS
Third Coast Security designs each case differently, we gear each case towards what our clients need. No case is settled until our clients our satisfied. We offer asset searches within the Lake Country area and throughout all of Wisconsin.