Your Appleton Security
Third Coast Security offers premier security services in Appleton. All security teams are managed by off-duty police officers, ensuring staff has the most up-to-date training and awareness of regulations guided by years of experience. Our staff knows how to act, react, and follow protocols established by both the city and your organization to keep you and your property safe. You can call us at (262) 391-2438. We are your Appleton Security Firm!
Types of Security
Security in Appleton can be tricky, but our teams are flexible and professional. Third Coast Security offers six types of security services, designed around your own unique needs. We have experience protecting a variety of establishments, from local businesses to construction sites to residential communities to financial institutions.
Unarmed Security: Our highly trained staff knows how to deter and prevent crime without resorting to violence or weapons, enhancing other security measures such as cameras or crime. Ideal for businesses concerned with vandalism, shoplifting, trespassing, or loitering.
Armed Security: For high-risk, high-valued protection, our elite armed security forces are trained in both crime prevention and perpetrator capture with limited risk to your business. Guided by knowledge of security and local laws, we're Appleton's security experts.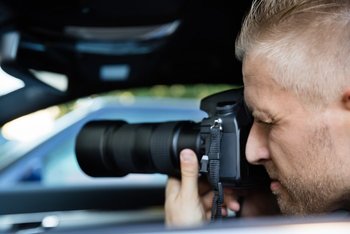 Appleton Private Investigator
Services continued...
Executive Protection
: Covering everything from mitigating risk to evasive driving to medical training, our executive protection teams are more than just bodyguards. They're local experts in Appleton's streets, hospitals, dangers, and safe spaces dedicated to protecting you even before you walk out the door.
Patrol Services: Whether marked or unmarked, via cars or foot, patrol services are a live, responsive security element that can serve as a crime deterrent or as a way to discreetly monitor a location or person.
Secure Transportation: Practiced in secure transportation for goods and people, our security knowledge of Appleton gives us knowledge of multiple routes, drop point coordination, and an advantage during evasive maneuvers.
Security And Threat Response Plans: Our experience allows us to help you develop a plan to reduce your losses, protect your assets, and deal with threats specific to what you wish to protect. Our plans also take into account your organization's culture and can establish protocols for escalation, capture, and criminal custody transfers.
The Third Coast Security Advantage
Our local knowledge of not only Appleton but also the surrounding areas makes Third Coast Security the strongest security company in Appleton. All staff pass extensive background and criminal checks so you can be certain your security lays in the hands of responsible people. Our connection to the local police force, with teams made of and directed by off-duty officers, means our staff has extensive training and is well-practiced in what to look for. This link also allows our staff to coordinate with local law enforcement and emergency services as needed.
Interested In Pursuing Our Services?
Our security force is prepared for anything, even your unique situation, and can handle it with professionalism. The team we assign to your case will be specialized to your needs, which we can help you understand. Our security agency is the best in Appleton. We will put all our knowledge and experience into protecting you.
EXPERTS SUPPORT
Third Coast Security offers services in Appleton, Eau Claire, Green Bay, Janesville, Kenosha, Lake Country, Madison, Milwaukee, Oshkosh, Racine, Waukesha and through the state of Wisconsin!
Low cost and effective


Only the best equipment is used with our services


Extensive resources


At your service
Rates of Appleton
City of the first telephone in Wisconsin
AUTHENTIC, HANDCRAFTED SERVICES ONLY PROVIDED BY THIRD COAST SECURITY
Third Coast Investigations designs each case differently, we gear each case towards what our clients need. No case is settled until our clients our satisfied. We offer asset searches within the Appleton area and all throughout Wisconsin.